Chatting with Sigmund Jähn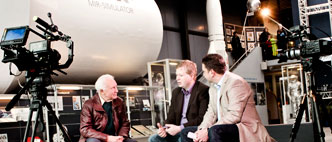 Sigmund Jähn wasn't soley the first German in space, but during his flight he wore the first German watch in space. It was a special made Ruhla model. He was also carrying out some reaction time experiments for the Ruhla watchmakers.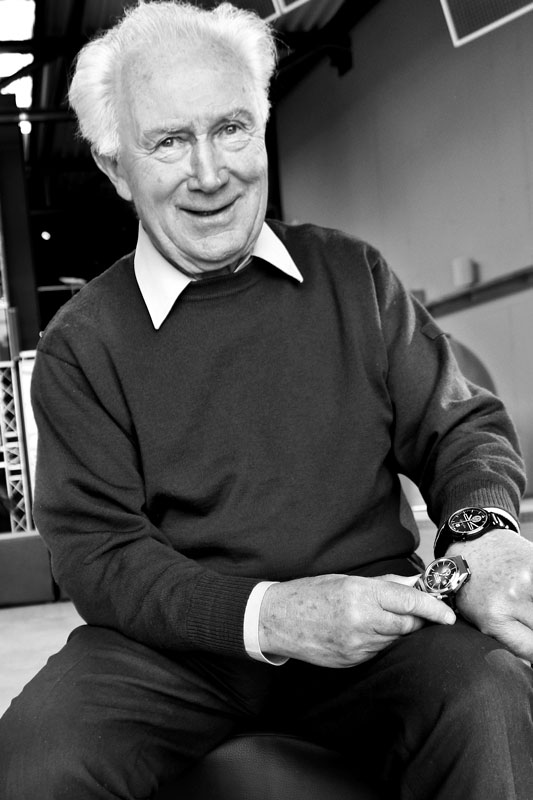 Wie wir erfahren haben, dachte er selbst nie daran "in die Verlegenheit zu kommen" eine Ausbildung zum Kosmonauten antreten zu können. Mit viel Glück und Mut hat er sich aber dann doch für das Interkosmos Raumflugprogramm qualifizieren können. Er konnte uns viel Interessantes aus der frühen Zeit der Raumfahrt berichten: so hatten die Kosmonauten damals noch keinen Zugriff auf Computer, mussten das gesamte Schiff von Hand steuern und auch manuell andocken. Vor der Ankunft an der Station mussten in 2 Tagen 18 Erdumkreisungen absolviert werden (heutzutage dauert dies nur noch 6 Stunden). Neben den techinschen Aspekten sind aber sicher auch die emotionalen Aspekte hoch interessant über die er zu berichten weiß. "Man ist überrascht und erstaunt [die Erde von oben zu sehen] und denkt sich auch, der Mensch kann schon so viel tun, in einem Raumschiff die Erde umfliegen und dann sieht man wie die Leute auf der Erde sich totschlagen. [...] Oder man sieht auch die riesigen Rauchschleifen über hunderte Kilometern von Fabrikanlagen. Der Widerspruch dieser Dinge wird einem Anschaulich vor Augen geführt."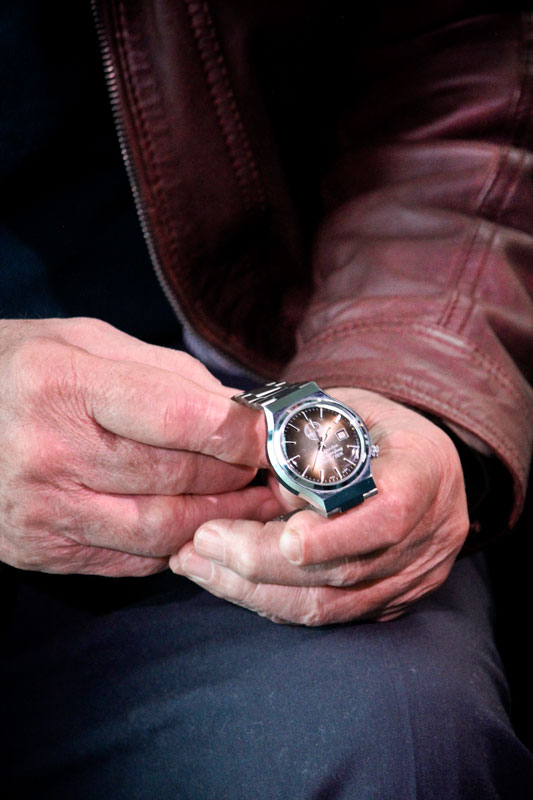 Von den Uhren aus Ruhla hatte er 4 Stück mit an Bord, diese hat er an die russischen Kollegen verteilt. Seine eigene Uhr hat er auch heute noch, er bewahrt sie in einem sicheren Schrank auf. Für ihn ist es nicht nur eine gelungene Gestaltung sondern auch ein schönes Andenken, an den Flug und an diese Zeit. Außerdem hatte er eine Apparatur aus Ruhla beim Flug dabei mit der ich Reaktionszeitmessungen durchgeführt hat um wissenschaftlich zu untersuchen wie sich die Schwerelosigkeit auf das Zeitempfinden auswirkt. Wir danken Herrn Jähn für die Zeit die er sich genommen hat um sich mit uns zu treffen wie auch für die Unterstüzung bei der Neuauflage der Interkosmos Uhr. Die neue Interpretation gefällt und eine spezielle Limited Edition anlässlich des Flugs ist in Planung.